Thoughtfully designed solar, efficiency, energy storage, car charging and hail protection for car dealerships, commercial and nonprofit organizations.
Integrated Solar Power, LED Lighting, and Resiliency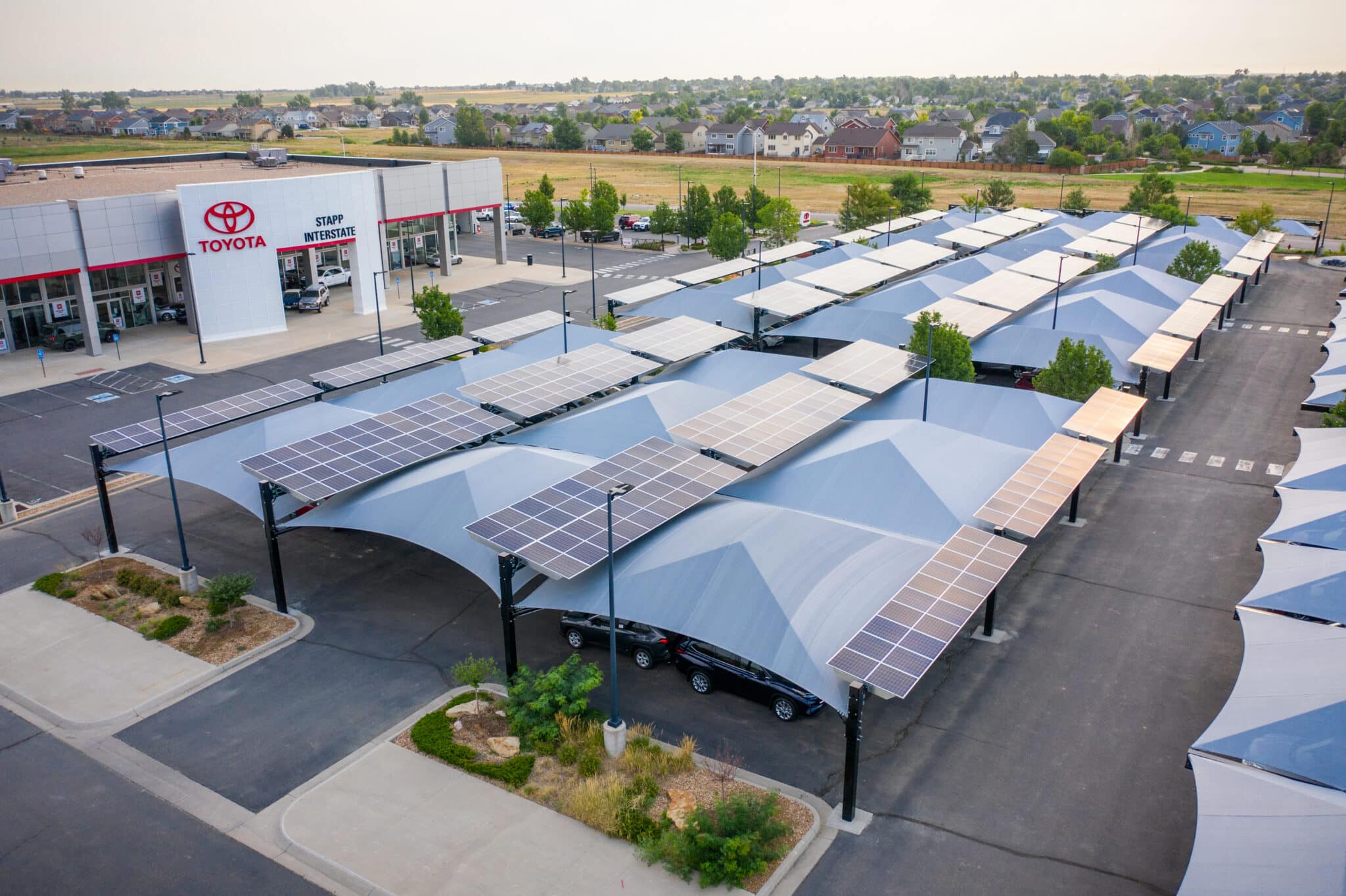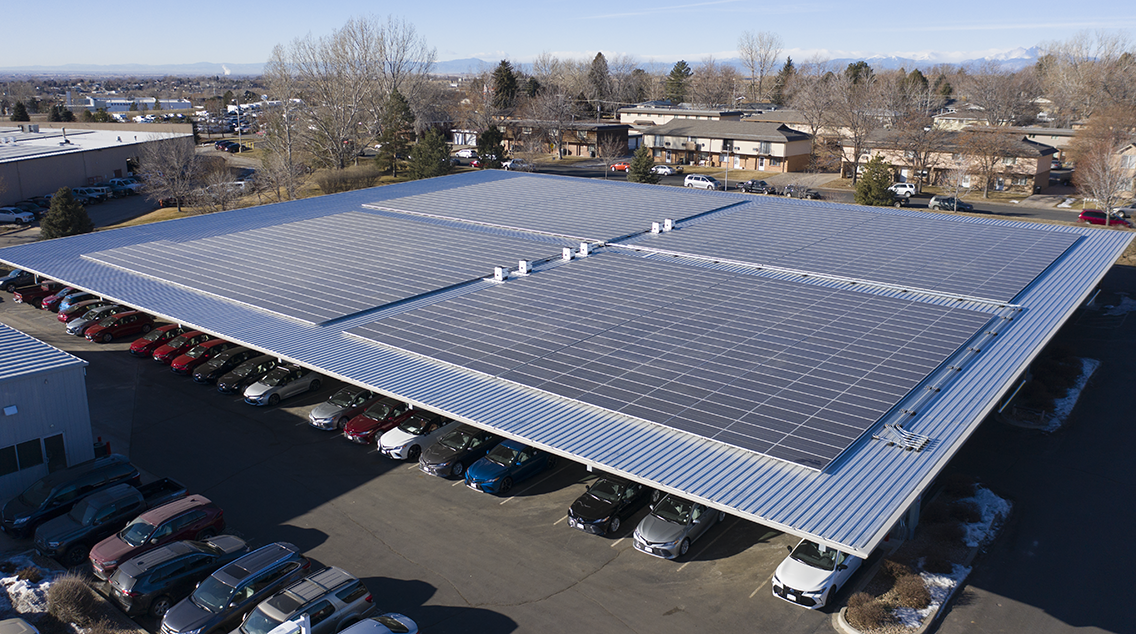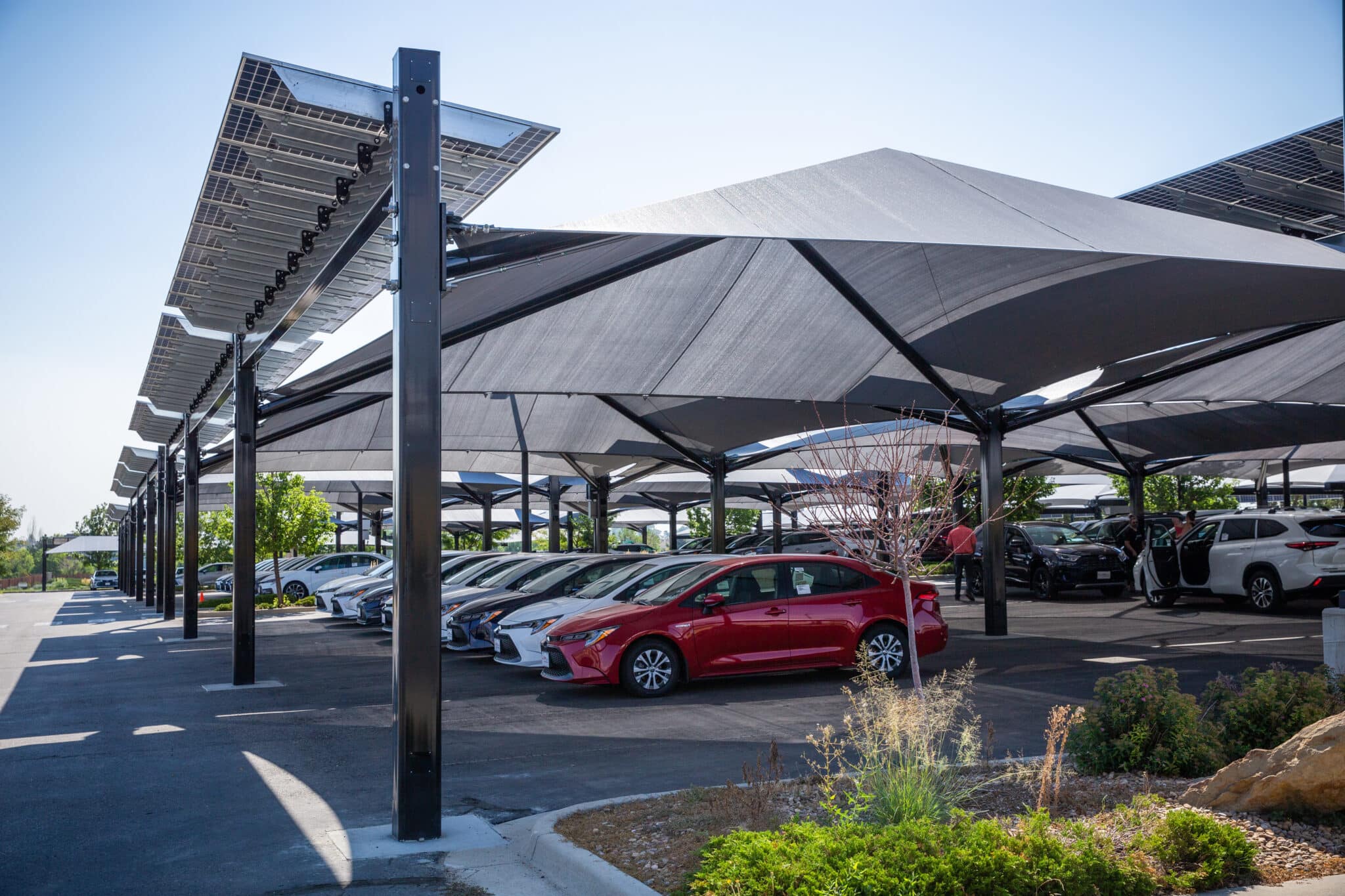 IPOWER Alliance provides the most effective solar-integrated hail protection solutions available.
Our Customers are in the Driver's Seat
Ehrlich Toyota in Greeley, CO is leading the way with 368 kW Solar carport, complete LED upgrade, advanced microgrid and load controls, and 228kWh battery.
Stapp Interstate Toyota in Frederick, CO is installing the VPS and IPOWER Alliance solar-integrated hail canopies. This, with a complete LED upgrade and intelligent load management, Stapp will realize improved operations and a great return on investment.
IPOWER Alliance provides demand controls and oversight services for Boulder Nissan.   Independent Power Systems installed this 50kW solar system.
IPOWER Alliance is based in the Colorado Front Range, serving customers across North America. Any location with a large parking lot is a candidate for our free feasibility analysis. Get Started today or Contact Us for questions and discussion.
Questions about getting started? Drop us a line to find out more!
Our designs draw upon an ecosystem of power and energy solutions to maximize your savings in one simple and efficient package.  We are the one-stop solution for all your energy resilience and parking lot construction needs.
We integrate modern vehicle carport structures with renewable solar power, battery storage, and intelligent building controls. IPOWER Alliance will assemble the most affordable combination of technologies to facilitate your transition to clean, secure, and free renewable energy.