carports/canopies and rooftop solar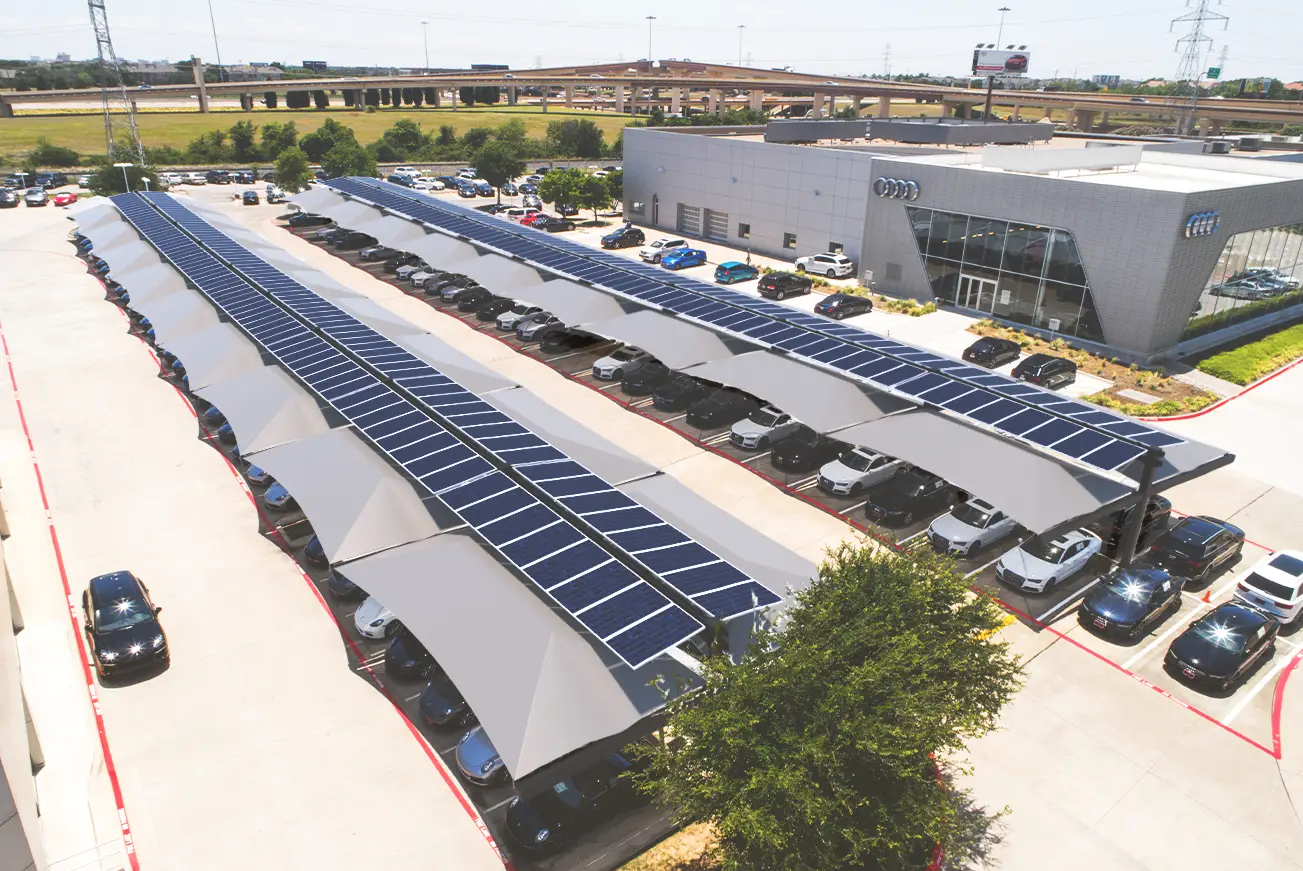 IPOWER Alliance delivers customized solar carports with integrated solar power. We design and build microgrids that interact with the utility to maximize your savings in a simple and efficient package. Our goal is to provide the most cost-effective energy and resiliency solutions based on our customers' needs and objectives.
IPOWER Alliance designs solar solutions that maximize your opportunities for energy independence and financial returns. IPOWER can integrate solar power into rooftop, ground-mounted and carport applications.

IPOWER Alliance is a Sunpower commerical dealer.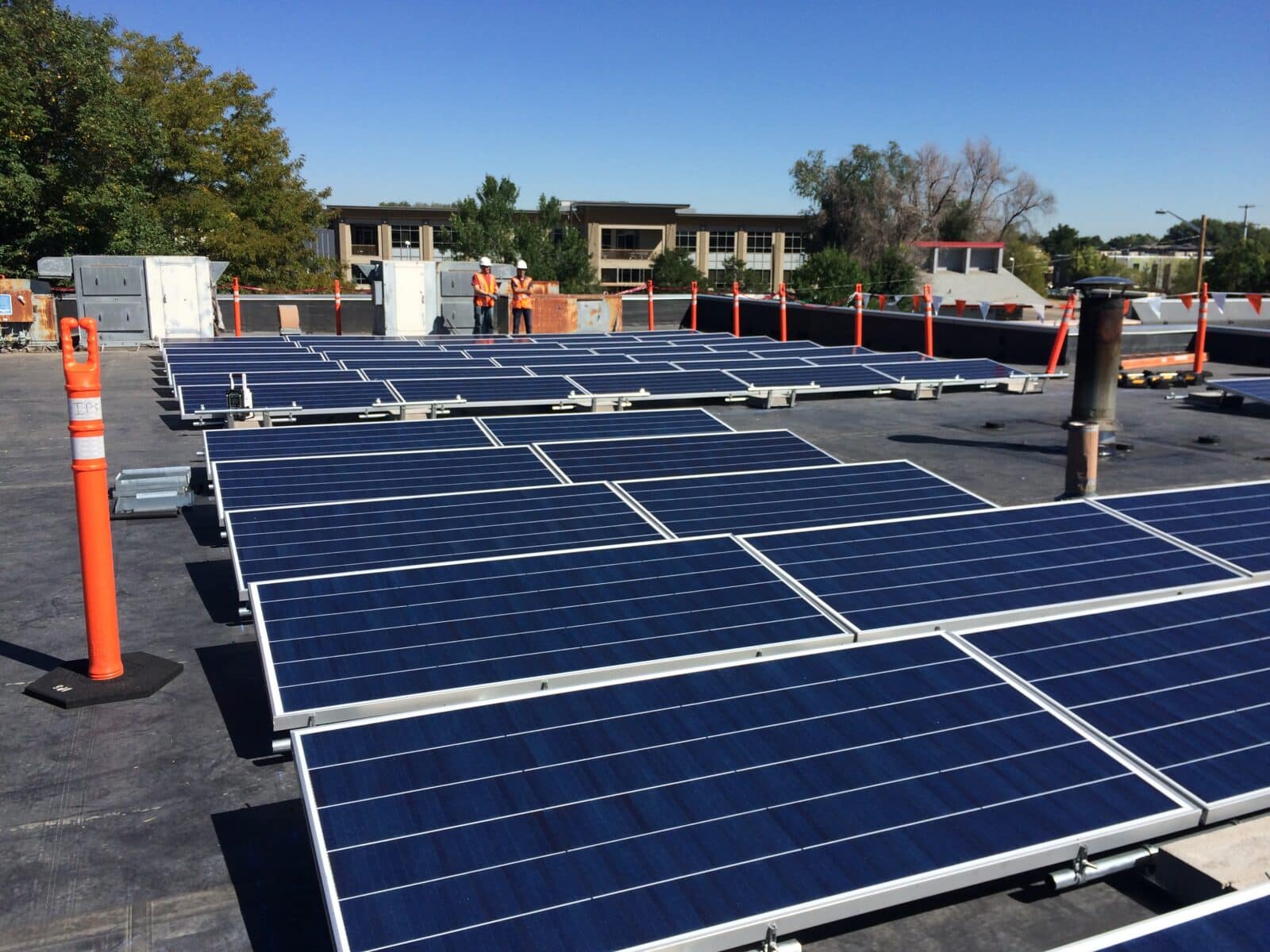 SunPower® Performance Series (P-Series) solar panels wrap front contact cells with SunPower's trusted quality and durability, resulting in a panel that offers superior efficiency, power, yield and reliability.
P-Series panels differ from Conventional Panels in a variety of ways. First, we laser cut each SunPower P-Series cell into six strips and layer them in a shingled configuration to create a 'hypercell'. This shingled hypercell allows us to fit more active cell area into each panel, boosting power and efficiency. Second, the P-Series cells are connected with a conductive adhesive borrowed from the aerospace industry to offer multiple and redundant paths for electricity flow. This allows us to remove the front contact ribbons and solder bonds found in conventional cells that can block active cell area and deteriorate over time, leading to cell failures and power deficits. Finally, SunPower P-Series panels feature a unique parallel circuit architecture that significantly limits power loss in shade and soiling. The result is a superior shingled panel constructed with commodity cells, outperforming conventional panels in efficiency, performance and reliability.