McDonald Toyota (Formerly Ehrlich Toyota), Greely CO
Scott Ehrlich, owner of Ehrlich Toyota was referred to IPOWER Alliance to solve several problems.  They wondered if they could install a solar carport to provide inventory coverage as well as provide backup to their business as they experience regular power outages.  IPOWER Alliance was allowed to take a holistic look at the businesses current energy use and coverage needs.  IPOWER Evaluated multiple solar carport solutions and ended up partnering with Matt Lamar with L4 Construction to custom design one that met the dealerships needs and at a lower cost.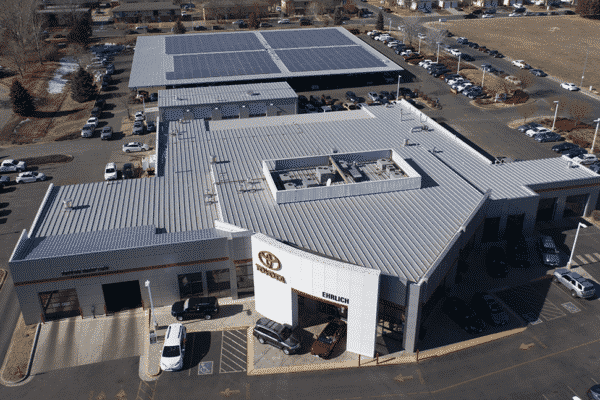 The other opportunity we had was to do a complete LED retrofit for the dealership, reducing their energy use by 25%, also improving the quality of their lighting.  
The other solution to improve on the return on investment is to implement HVAC intelligent controls.  IPOWER Alliance worked with Extensible Energy to install 9 smart thermostats, that manage the HVAC units to reduce demand by 20%, as well as save on energy costs year round through cutting waste.  
As we were looking at backup options, we started with the idea of doing a critical load panel and a small battery system to backup the loads they needed.  In talking with them we started going through critical loads: Computers, shop doors, car lifts, lighting… and more.  With the analysis we discovered electrical panels all over the building that would make it impossible to consolidate what we needed into one critical load panel.  
IPOWER Alliance founder started asking the question if this could be a good application for a true microgrid.  IPOWER Alliance engaged Mike Murray and Anthony Johnson with Ageto, to do a HOMER analysis on the possibility for a microgrid.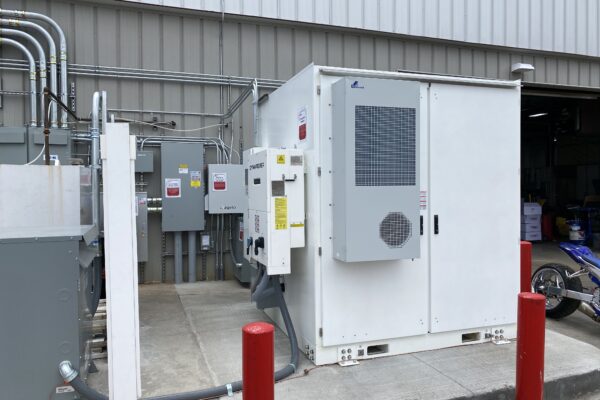 In years where the weather includes hail storms, Ehrlich Toyota has experienced damages to unprotected vehicle inventory, costing millions of dollars.
Intermittent power outages in the area have also decreased operating hours, and inconvenienced customers.
37,500 sq ft solar carport
Coverage for 200 vehicles
368 kW of SunPower P-Series panels
120% energy offset
Solar and HVAC oversight services
228 kWh SolSTOR™ battery backup

This IPOWER project provides income from energy sales and tax benefits, protection for vehicle inventory, and energy resilience during power outages.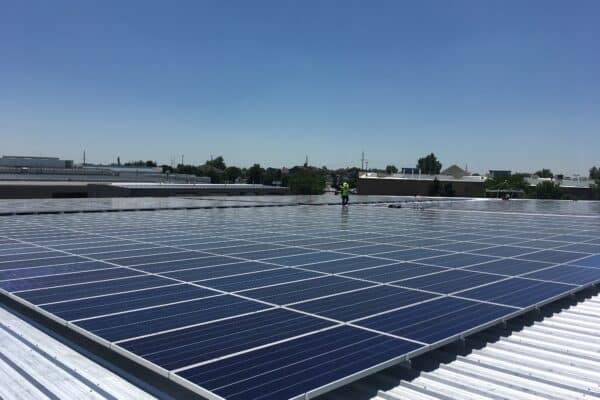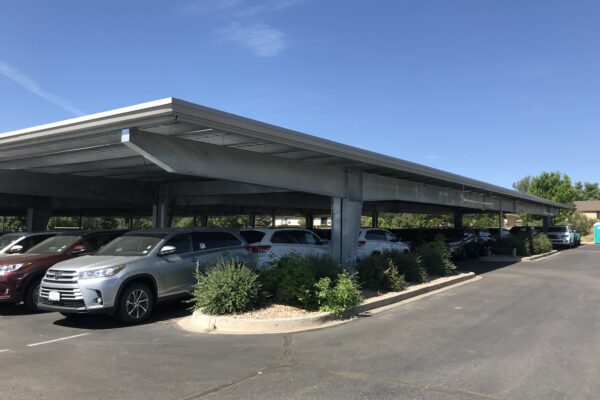 Intelligent climate control has been installed that saves elecricity by analyzing and predicting the HVAC usage of building occupants.