Ehrlich Toyota, Greely CO
In years where the weather includes hail storms, Ehrlich Toyota has experienced damages to unprotected vehicle inventory, costing millions of dollars.
Intermittent power outages in the area have also decreased operating hours, and inconvenienced customers.
37,500 sq ft solar carport
Coverage for 200 vehicles
386 kW of SunPower P-Series panels
120% energy offset
Solar and HVAC oversight services
228 kWh SolSTOR™ battery backup

This IPOWER project provides income from energy sales and tax benefits, protection for vehicle inventory, and energy resilience during power outages.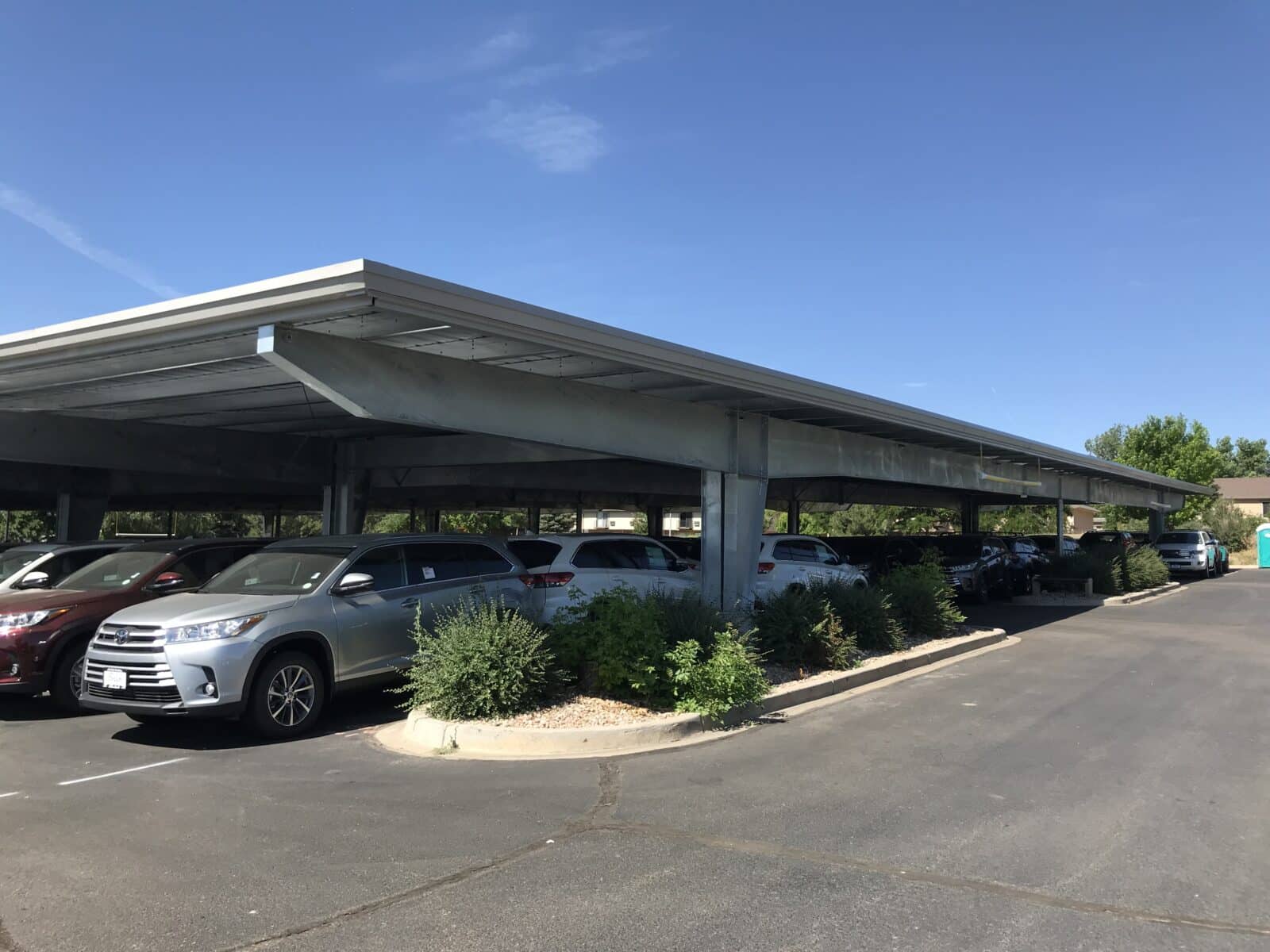 Real-time visualization of Demand Intervals
Intelligent HVAC control has been installed that saves elecricity by predicting the needs of building occupants.