We were honored to build our second and third solar integrated VPS hail canopy projects for Christina Dawkins, owner of Co's BMW and Mini of Loveland.  Now, Elway Dealerships have purchased the dealerships and we are very exited to be working with them going forward!
BMW of Loveland has 153.9 kW kW bifacial panels installed on VPS hail canopies with LED's.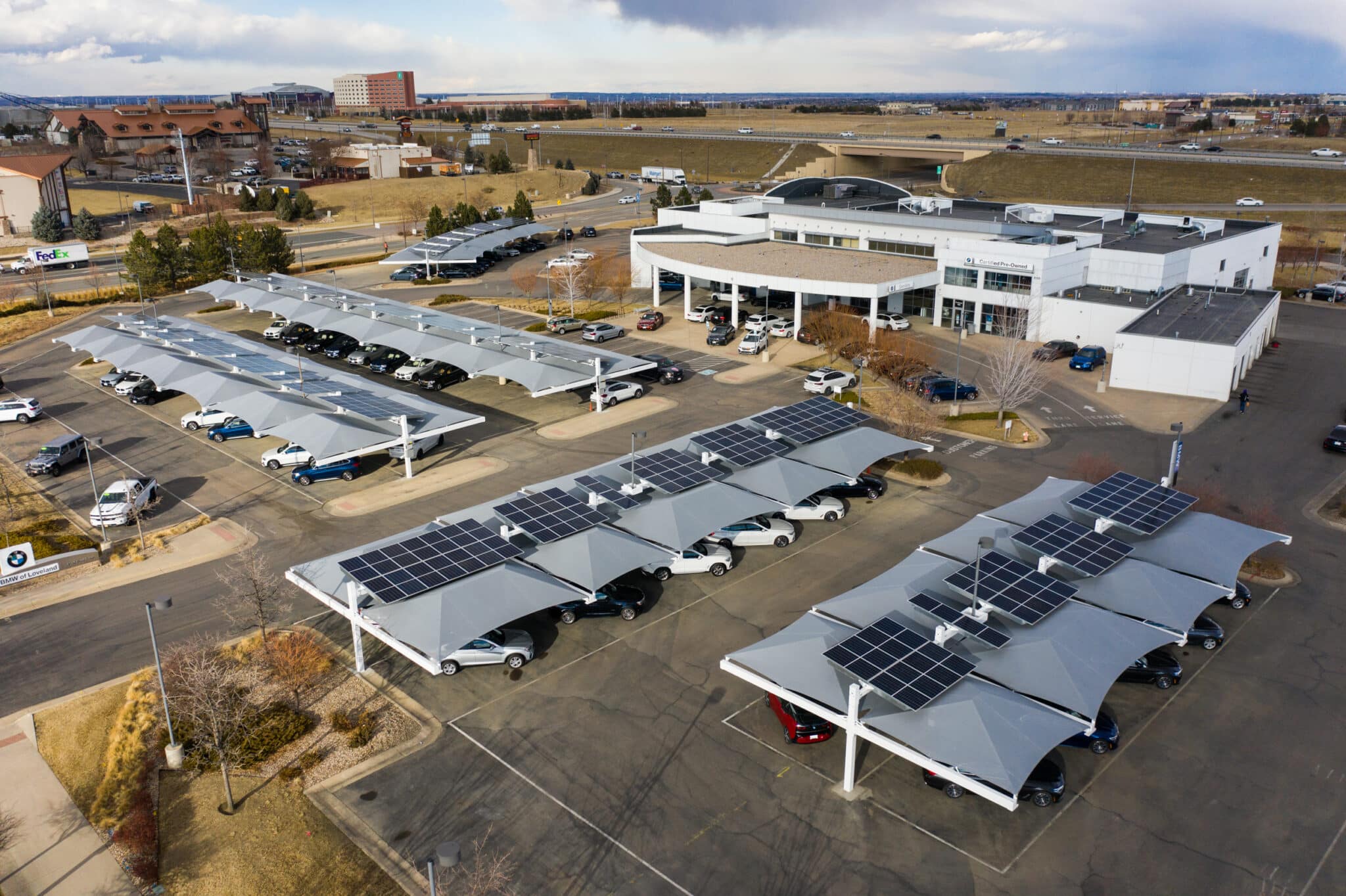 Mini of Loveland has 115.02 kW Bifacial Solar Panels on VPS Canopies with LEDs.